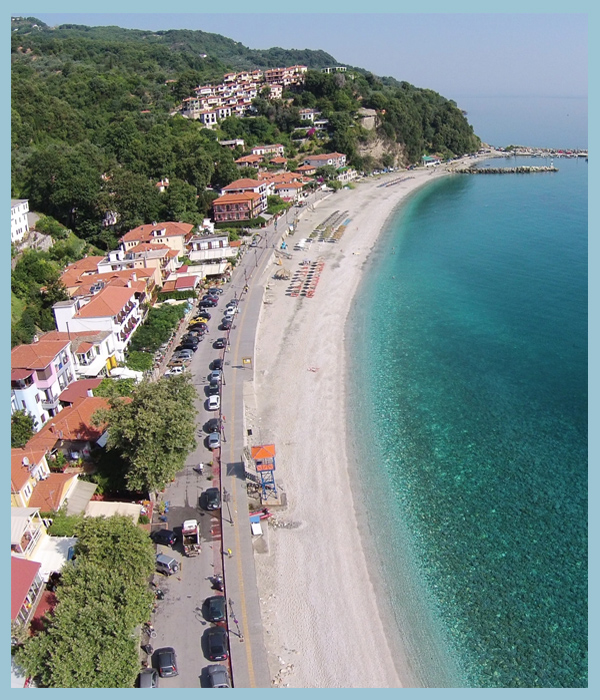 OUR AREA
---

Agios Ioannis is a cosmopolitan resort of East Pelion, built on a unique beach with white pearl pebbles, clear blue waters and red roofs.

It is about 55 km from Volos and is a pole of attraction for thousands of visitors from all over the world, every year, especially during the summer months.
Its main features are the wonderful climate and the lush forested mountain that descends to meet the deep blue waters of the Aegean that stretches in front of it.

The traditional taverns, ouzo and coffee, treat their customers by offering local, traditional flavors and many options for every taste.

Agios Ioannis is surrounded by two beaches of unique natural beauty, Plaka, on the north and Papa Nero on its south side. Nearby you can discover even more beautiful corners of Pelion and unique beaches.
---